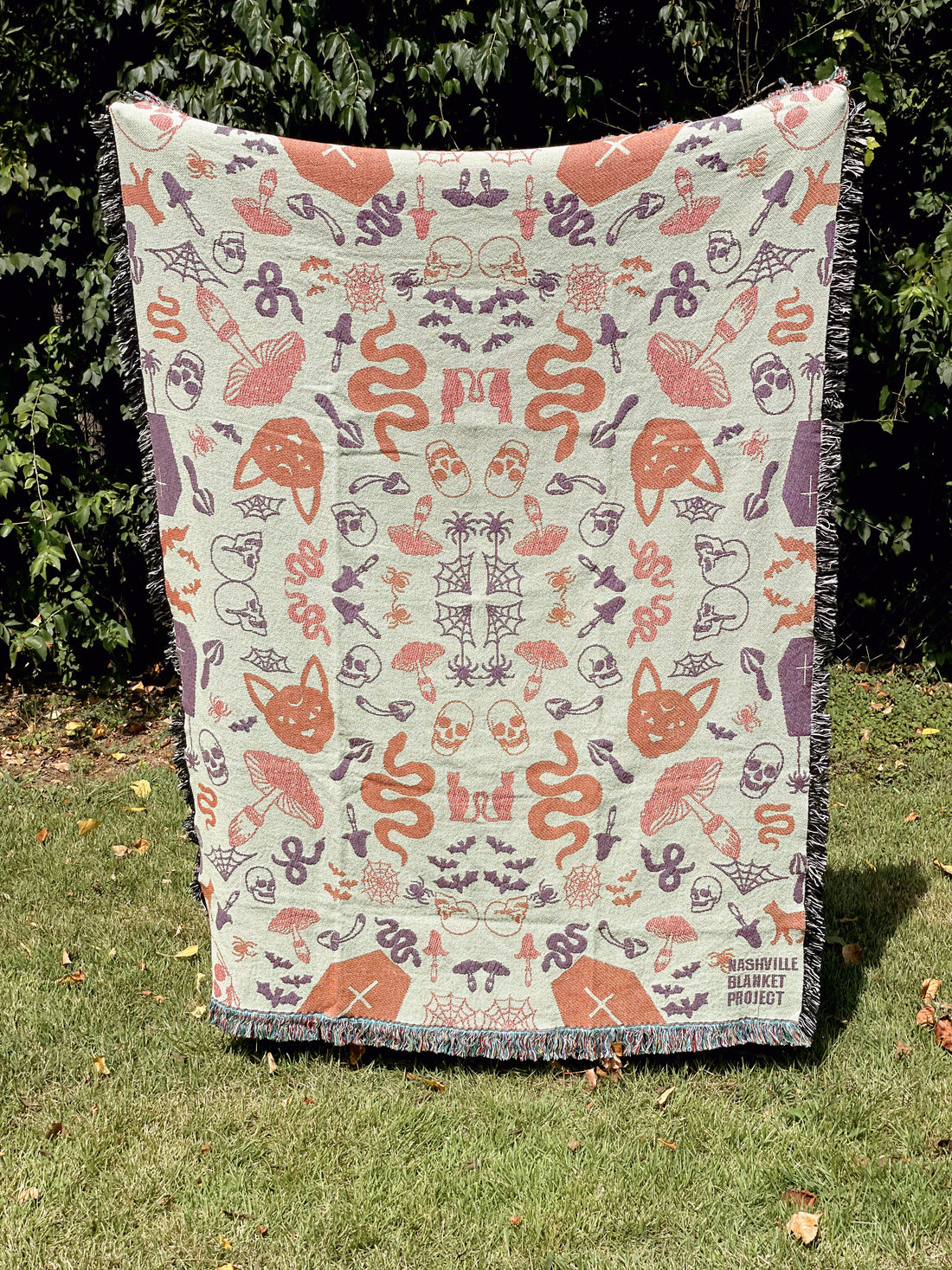 A vivid array of colors makes this blanket the perfect accessory for spooky movie nights! Featuring cats, bats, snakes, spiderwebs, skeletons, mushrooms, and coffins, this cozy throw is sweet rather than spooky!
For every blanket sold, one is given to a neighbor in need. Our giving partners serve our neighbors in crisis to provide blankets during the cold weather months.
Size: 72" x 54"
95% cotton 5% reclaimed polyester tapestry.
Packaged in branded tote bag.
NBP original design.
Made in the USA.
For bulk discounts, custom options, wholesale, or corporate gifting please visit: https://nashvilleblanketproject.com/pages/bulk-wholesale-and-custom-blanket-guide
Materials: recycled cotton, recycled polyester, recycled acrylic
Size: approximately 6' x 4'
Made in Mexico

Please allow up to 2 weeks for shipping.